Archivio Film / Film Archives
Titolo Originale:

Tahara

Titolo in Italiano:

-
Regia:
Sara Rashad
Durata:
17'30"
Genere:
Narrativo - Fiction
Anno:
2004
Nazione:
USA
Colore/B&N:
Edizione: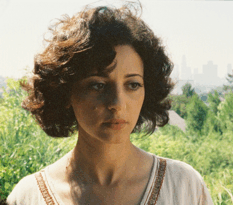 Amina, una casalinga egiziana che vive a Los Angeles, deve decidere se sottomettersi alla pressione familiare e consentire che sia praticata l'escissione su sua figlia Suha o se sottrarsi alla tradizione e salvarla. Il dilemma di Amina č quello di molte donne che vivono negando la propria oppressione. Rappresentando le voci delle donne che soffrono in solitudine, il film rompe il silenzio: le donne devono sapere che non sono sole nella loro sofferenza. "Tahara" ha vinto numerosi premi per avere denunciato una pratica disumana perpetrata ancora oggi sul corpo di migliaia di bambine in tutto il mondo.
Amina, an Egyptian housewife living in Los Angeles, must decide if she will follow tradition and circumcise her daughter, Suha, or if she will abandon this old age practice and save Suha from circumcision. Amina's dilemma represents the dilemma of many women who live in denial of their own oppression. The film represents the voices of women and girls who are suffering silently and it breaks the silence. Women must know they are not suffering alone.