Archivio Film / Film Archives
Titolo Originale:

Girl play

Titolo in Italiano:

La recita delle ragazze
Regia:
Lee Friedlander
Durata:
80'
Genere:
Narrativo - Fiction
Anno:
2004
Nazione:
USA
Colore/B&N:
Edizione: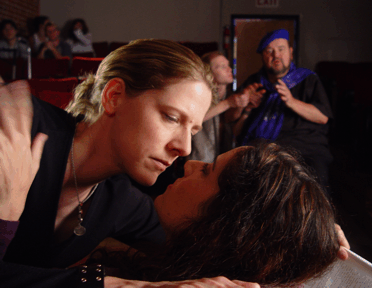 E' piuttosto imbarazzante quando arriva il vero amore e si è già impegnate. Robin e Lacie, due attrici di prosa, sono state scritturate per recitare nella parte di due amanti in una commedia teatrale. Robin è fidanzata da anni con la sua compagna e Lacie passa da una storia all'altra, tuttavia cedono presto all'irresistibile attrazione che provano l'una per l'altra. Le fasi del sentimento che nasce e cresce durante le prove in teatro sono alternate a ricordi e immagini delle loro vite.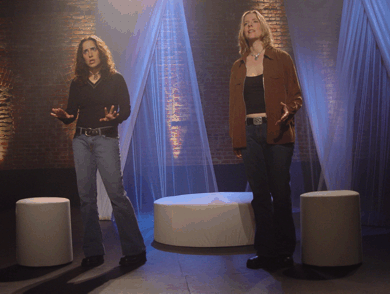 Two actresses, Robin and Lacie, who are cast to play lesbian lovers in a stage play, soon find themselves attracted to each other, even if Robin has a steady relationship and Lacie is often involved in one-night stand affairs. In attempting to come to terms with this overwhelming feeling, the two women tell their stories, and all of these flashbacks are intertwined with the moments of raising desire for one another during the rehearsal for the play they are acting in.

Premio del Pubblico per la categoria Narrativi alla XII Edizione di IMMAGINARIA