Archivio Film / Film Archiv
Titolo Originale:

I've never

Titolo in Italiano:

Non ho mai
Regia:
Jennifer McGlone
Durata:
8'
Genere:
Narrativo - Fiction
Anno:
1998
Nazione:
Usa
Colore/B&N:
Edizione: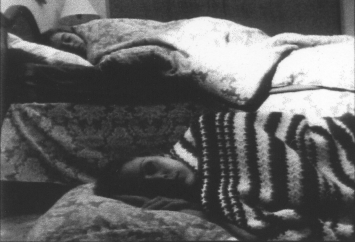 Elizabeth e Cheryl hanno una relazione tumultuosa. Mentre Elizabeth combatte con la sua identità, ed esce per un appuntamento con Brett, Cheryl cerca conforto in un'associazione femminile. S'imbatte così in un gruppo di ragazze che fanno il popolare gioco della bottiglia "Hai mai…"|. Quando Cheryl si trova davanti alla domanda "Hai mai baciato una ragazza?", deve decidere una volta per tutte se rivelare o no il suo segreto…
"I've Never" ha partecipato a numerosi Festival, tra cui il 23° San Francisco Lesbian and Gay Film Festival, il London Lesbian and Gay Film Festival e il Berlin Lesbian Film Festival del 2000.
Elizabeth and Cheryl have a tumultuous relationship. While Elizabeth struggles with her identity, and goes out on a date with Brett, Cheryl looks for solace at the sorority house. Cheryl stumbles upon a group of girls playing the popular drinking game 'I've Never'. When Cheryl is confronted with the question 'I've never kissed a girl', she must decide whether or not to reveal her secret.