Archivio Film / Film Archives
Titolo Originale:

Search for her

Titolo in Italiano:

In cerca di lei
Regia:
Dawn Khoo
Durata:
13'30"
Genere:
Sperimentale - Experimental
Anno:
2005
Nazione:
Singapore/Malesia
Colore/B&N:
Edizione: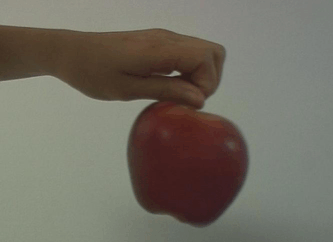 "Yang", pseudonimo di una donna lesbica malese non dichiarata, riesce ad accettare il suo orientamento sessuale dopo quasi vent'anni di crisi emotive. E' una donna di trent'anni, intelligente, sensibile e dotata di forte volontà, nata e cresciuta in Malesia, paese famoso per l'alto livello di omofobia. In cerca di una nuova casa per il suo cuore, "Yang" sceglie di lasciare la Malesia e di completare gli studi in un paese non anglofono in Europa. Attraverso immagini impressionistiche mescolate a dipinti in stile surrealista, "Search for Her" ritrae il percorso emotivo di "Yang" dalla consapevolezza della sua scelta sessuale fino all'accettazione di sé.
"Yang" (pseudonym), a closeted Malaysian lesbian, comes to terms with her sexual orientation after dealing with emotional upheavals for almost two decades. "Yang" is an intelligent, sensitive and strong-willed woman in her early 30s. She was born and raised in Malaysia , which is infamous for its high level of homophobic culture. In search of self-acceptance and a new home for her heart, "Yang" has chosen to leave her home country to further her studies in a non-Anglophone country in Europe . The film embarks on the emotional journey taken by "Yang" from her initial awareness of her sexual orientation to her eventual self-acceptance.