Archivio Film / Film Archives
Titolo Originale:

Unknown Friend (Fremde Freundin)

Titolo in Italiano:

Amica sconosciuta
Regia:
Anne Høegh Krohn
Durata:
83'
Genere:
Narrativo - Fiction
Anno:
1999
Nazione:
Norvegia/Germania
Colore/B&N:
Edizione:
---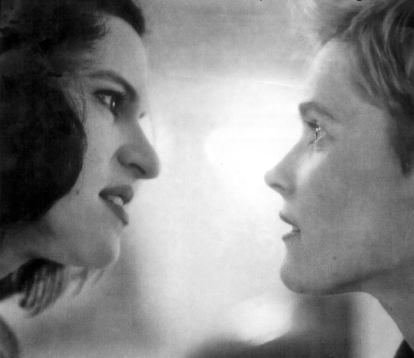 Berlino. Ellen, trent'anni, ha appena finito di scontare cinque anni di prigione. Ossessionata da un passato che la tormenta, vuole ritrovare Katrin, la sua migliore amica. Era insieme a lei nella casa sul lago quella fatidica sera che avrebbe cambiato la loro vita per sempre. Ellen riconosce la voce di Katrin alla radio e si reca nel locale dove l'amica sta facendo il suo spettacolo. Una volta faccia a faccia, Katrin si sente braccata e vuol essere lasciata in pace. Ellen si reca nuovamente alla casa sul lago e là viene catturata dal ricordo di quella notte di violenza. Ellen continua a seguire Katrin e gradualmente le due donne ritrovano la loro intimità. Ma il riavvicinamento è solo apparente: ciò che successe quella notte è destinato a riemergere…
Berlin is cold and big. Out there is Ellen, just released from five years in prison. Ellen is haunted by a violent past. She has to find Katrin, 30, her former best friend, to get on with her life. They were together on that crucial night in Ellen's house by the lake, the night that changed their lives for ever. Ellen recognizes Katrin's voice on the radio and goes to the club where Katrin is doing her show. As they stand face to face, Katreen feels threatened by Ellen and wants to be left alone. But gradually the two women get closer… What really happened that night in the house must come out.